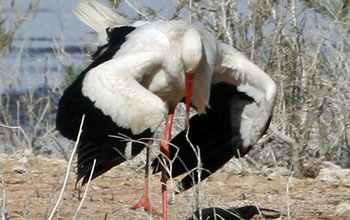 Welcome to our desert Lake
It's hard to comprehend how big Lake Nasser really is; for example, the flying distance between London Heathrow airport and Cairo airport is 3,524 km – the shoreline of Lake Nasser is 7,844 km twice that distance! This huge shoreline is due to the multitude of valleys flooded by the lake which are called khor or wadi in Arabic.
Lake Nasser is divided into two parts, just over two thirds is in Egypt and one third in Northern Sudan which they call Lake Nubia. The Land of Nubia is the name of the ancestral home of the Nubian people before their farms and villages were flooded by Lake Nasser. The ancient land of Nubia is one of the areas earliest civilizations, with a history which can be traced back to around 2000 B.C. Nubia was also known as ancient the Kingdom of Kush.
The emphasis of a small boat cruise is to give you a close up experience of the panorama, nature and nomadic people of this amazing desert lake. Also, its archaeological sites which were dismantled block by block and moved to higher ground when the lake inundated the Nile Valley. The lakes temples represent the land of Nubia during the Pharaonic period.
''Pictures speak a thousand words'' peruse our Slide Show for an insight into this unique desert Lake.
The West bank of the lake has vast stretches of shallow shore line which attracts wild birds and their predators. In contrast, the East bank is scenically very different, mostly made up of wild and rugged desert landscapes where the Nile has pushed up against a ranges of mountains on its way north into the Mediterranean Sea.
Over 100 resident species of birds have been recorded and the lake is also an important staging point for migrant and over-wintering birds. During the autumn and spring months millions of birds pass over the lake following the Nile River on their annual migrations between Europe, Asia and Africa.
The bird populations have created a food chain with an impressive variety of mammals and reptiles. In many areas, crocodiles and monitor lizards make their home; other types of wildlife include Dorcas gazelle, jackals, desert fox, hyena and various smaller desert mammals are also found.
The residents are desert nomadic camel and sheep herdsmen, who graze their flocks on the shoreline's sparse vegetation. Transient peasant fishermen fish the lake using old methods, simple wooden rowing boats with gill nets and live in ramshackle temporary camps. There is no modern commercial fishing on Lake Nasser.
Lake Nasser Statistics
Maximum Length
Maximum Width
Surface Area
Average Depth
Maximum Depth
Shore Length
Surface Elevation
......
......
......
......
......
......
......
550 km - 340 miles
35 km - 22 miles
5,250 km2 - 2,030 sq. miles
25.2 m - 83 feet
180 m - 590 feet
7,844 km - 4,874 miles
183 m - 600 feet
Lake Nasser Weather
Located in the largest and driest deserts on our planet the weather is almost always sunny and bright; it hardly ever rains. Egypt could be said to have only two seasons blending into each other, a mild winter from November to May and a sweltering summer from June to October. The only real differences between the seasons are variations in day and night temperatures and changes in prevailing winds also, the very occasional sand storm.
Month

Jan

Feb

Mar

Apr

May

Jun

Jul

Aug

Sep

Oct

Nov

Dec

Average high °C (°F)

22.9
(73.2)

25.2
(77.4)

29.5
(85.1)

34.9
(94.8)

38.9
(102)

41.4
(106.5)

41.1
(106)

40.9
(105.6)

39.3
(102.7)

35.9
(96.6)

29.1
(84.4)

24.3
(75.7)

Daily mean °C (°F)

15.3
(59.5)

17.5
(63.5)

21.8
(71.2)

27
(81)

31.4
(88.5)

33.5
(92.3)

33.6
(92.5)

33.2
(91.8)

31.2
(88.2)

27.7
(81.9)

21.5
(70.7)

16.9
(62.4)

Average low °C (°F)

8.7
(47.7)

10.2
(50.4)

13.8
(56.8)

18.9
(66)

23
(73)

25.2
(77.4)

26
(79)

25.8
(78.4)

24
(75)

20.6
(69.1)

15.0
(59)

10.5
(50.9)

Rainfall mm (Inches)

0
(0)

0
(0)

0
(0)

0
(0)

0.1
(0.004)

0
(0)

0
(0)

0.7
(0.028)

0
(0)

0.6
(0.024)

0
(0)

0
(0)