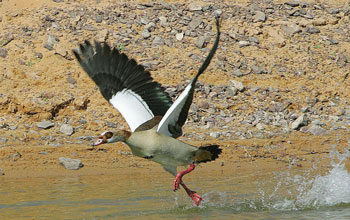 Take off on an amazing holiday adventure
The information we provide below is a guide line, do not hesitate to ask us if you have any questions about the itinerary you are planning please use the Ask a Question drop down box in the left panel.
Flights to Egypt
Flights to Egypt are not expensive; there are some good deals on offer. Prices vary so it's worth doing some research. The easy way is to Google it - type in - Flights to Egypt from (then the name of the city you will be flying from). Your flight bookings can be processed on the internet where it is easy and reliable to buy electronic flight tickets direct from airlines; your valid flight ticket is sent to your email address.
You have the option of flying into Cairo or Luxor and then connecting to Aswan.
Cairo: There are daily flights into Cairo from most major cities throughout the world and there are frequent daily flights connecting Cairo and Aswan.
Luxor: Luxor has an international airport with charter flights and Egypt Air scheduled flight connections with the UK and from most European countries. Connections between Luxor to Aswan are currently by road transfer or train; we will assist you with these arrangements when you make your booking.
Getting to Aswan
From Cairo: There are frequent daily flights between Cairo and Aswan. If you are flying into Aswan on the morning your safari starts, book an early flight with an arrival time of no later than 8.30 or 9.30am to avoid missing valuable time on the lake. On arrival in Aswan our tour coordinator will meet you and transfer you directly to the safari start point; a 15min drive from the airport.
From Luxor: The most convenient way to reach Aswan is to arrange a mini bus transfer by road; an interesting three hour drive following the Nile up the Nile Valley through rural Egypt to Aswan. If required we can help with these arrangements.
On the day your safari starts we will meet you at the airport, your hotel or from a Nile cruise ship and then transfer you to and from the safari start point on the lake.
Hotels in Aswan
Aswan has a range of hotels from good quality traditional to international 5 star standards. An easy way to get a review of Aswan hotels is to follow this link Trip Advisor - Aswan's Hotels
For a completely different experience we recommend you consider one of the traditional hotels to get away from the stereotype modern hotels. If you have any concerns about your booking then please do not hesitate to contact us for help.

Visa on Arrival
A visa is required for Egypt. Nationals of the following countries have the option to obtain a tourist visa on arrival: UK, EU, Australia, Canada, Croatia, EU, Georgia, Japan, New Zealand, Norway, Macedonia, Republic of Korea, Russian Federation, Serbia, Ukraine UK and USA. Or, you can get a visa from your closest Egyptian Embassy.
Getting a visa on arrival is easy. When you arrive at Cairo or Luxor airport you will find currency exchange booths where you buy a visa stamp, before you join the queue to clear immigration, the cost of a stamp is currently US$20

Vaccinations for Egypt
There are no mandatory vaccinations for visitors unless you are coming from an area infected with Yellow Fever. Some health authorities advise travellers to have a vaccination against Hepatitis A and Typhoid. Malaria is not endemic in Egypt it is therefore not necessary to take a malaria prophylactic. If in doubt, consult your doctor or a vaccination centre.