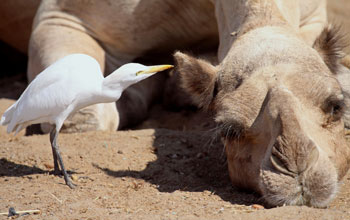 "Cheer up – you look like you need a holiday on Lake Nasser"
If you are considering coming on one of our small boat safaris we will need to provide you with the information you need to decide. To do this please click on Getting Started fill in the details we require, then will get back to you as soon as possible with details about the holiday you are interested in.
Booking with Travel Agent: If you prefer to make your booking through your own travel agent, then please ask them to contact us and together we will make the necessary arrangements for your small boat safari.
Solo Travellers are welcome: Pay for one place in the price band for 2 sharing a Safari Boat plus a reasonable daily single boat supplement. You will have the Safari Boat for your own personal use. This offer does not apply for House Boats. If you find a partner to join you then neither of you will pay the supplement.
Safari Discounts: Only apply to the cost of the small boat safari section of your holiday; they do not apply to other arrangements such as hotel bookings and sightseeing in mainland Egypt.
Many families have discovered the fascination of nature and the 'great out-doors' recognizing the benefit of introducing their children to our worlds natural environment. A small boat safari has many more worthwhile adventures than a standard sun, sea & sand holiday staying in a plush hotel (with smartphone or iPad's in hand!).
Family: Family discounts apply to all our safaris, adults pay the full amount under the price band for the number of family members travelling together; each child who is 18 years old or younger will get a 15% discount off the same price band.
Organizer: If you have a group of six or more coming on the same safari, take advantage of our organizer discount. For six or more booked together we give a 15% discount to the sixth person who is organizing the booking. This discount applies to all our small boat safaris.
Book Early
Please give us at least one month notice if you are interested in coming on a small boat safari, we must plan our boat distribution and register your safari with the authorities which is just a formality, but they can be very slow. We need a clear picture of only the information page of all passports, no need to copy other pages. These passport copies MUST reach us at least FOUR WEEKS before you travel otherwise we might not be able to process your permit in time. Either scan the page and send it to us in .jpg or PDF format. Or, take a digital photo of the page with a Smartphone, please make sure the photo is clear and readable. Send the scan or picture to us.
Getting Ready & Arrival
To help you get the most from your holiday it is important you have as much information as possible. When you make your booking, we will provide you with detailed information. For some advance information please refer to the page Getting Ready & Arrival in the left panel.